Use the One More Way™ Search Engine Powered by Google™ to find the disability information that you need.

Learn about Tele-seminars.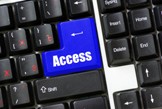 For the Business Community:
One More Way is pleased to invite all corporations and businesses both large and small to become hiring members of our collaborative to help drive up employment for persons with disabilities across America. The Sierra Group Foundation is pleased to include your organization in our one-million-member strong collaborative. Together we can be the catalyst to drive up employment for people with disabilities!  Click here to join as a Hiring Member.
For Government and Community Organizations:
One More Way is pleased to invite government agency and community-based service providers who deliver vocational rehabilitation, job coaching, job development, and training or placement services to become members of our Collaborative at no charge to your non-profit or government agency.  Click here to join as a Voc Rehab & Agency Member.
For Job Seekers with Disabilities:
One More Way was developed because of all of you who tell us "its hard to get connected". Job Seekers with disabilities are in demand in today's marketplace. However, finding the right employment match, and the right agency supports can be complicated. One More Way is pleased to be a connection between the hiring needs of small business as well as large private and government hiring managers to our Job Seeker members. By including all people with disabilities, veterans and professionals with acquired disabilities, our project reaches deep into America's largest pool of untapped talent.  Click here to join as a Job Seeker Member.
Contact Us:
Call us at:
1-888-492-2402
Email us at:
member@onemoreway.org
Write to us at:
The Sierra Group Foundation
One More Way Project
588 N. Gulph Road, Suite 110
King of Prussia, PA 19406
---
One More Way™ is an 'open source' program of The Sierra Group Foundation, a 501C(3) non-profit organization dedicated to driving up employment for Americans with Disabilities, including veterans.
---