Use the One More Way™ Search Engine Powered by Google™ to find the disability information that you need.

Learn about Teleseminars.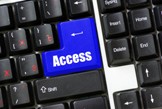 NOW FEATURING – OneMoreWay to find Federal Job opps!
On July 26, 2010 President Obama signed an executive order instructing federal agencies to increase employment of people with disabilities by adding 100,000 disabled employees over the next five years.  For job seekers with disabilities, this means competitive opportunities available through the Office of Personnel Management's Schedule A Placement Authority. Learn more about this Federal hiring benefit.
For more information about the Executive Order.
SEE many of the federal government jobs posted in response to OPM's new and innovative selective hiring initiative!
We want to assist you in your job search as much as possible – please register now to see and be seen by hiring managers across the country.
PLEASE join our collaborative today. Your resume, your company's link to job openings and your participation in our low cost Teleseminars matter to us! Together, we will drive up employment!
ONEMOREWAY is sponsored by The Sierra Group, Inc. through the work we do for our corporate and agency customers. Need expert consultation or training services? Professional recruiting or accommodation services? The Sierra Group, Inc. is the a national leader in Candidate Sourcing, Workforce Strategy and Vocational Rehabilitation services. Visit us to request information on retaining the expertise you need.
Contact Us:
Call us at:
1-888-492-2402
Email us at:
member@onemoreway.org
Write to us at:
The Sierra Group Foundation
One More Way Project
588 N. Gulph Road, Suite 110
King of Prussia, PA 19406
---
One More Way™ is an 'open source' program of The Sierra Group Foundation, a 501C(3) non-profit organization dedicated to driving up employment for Americans with Disabilities, including veterans.
---