Use the One More Way™ Search Engine Powered by Google™ to find the disability information that you need.

Learn about Tele-seminars.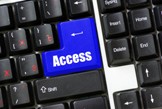 One More Way Voc Rehab & Agency Members Application (FREE MEMBERSHIP):
We are pleased with your decision to join with our FREE million member strong collaborative, committed to 'driving up employment' for Americans with disabilities, including veterans.
We will process you as a member upon receipt of the following information:
Be sure to POST your Consumer's Resumes for FREE on The One More Way full service job board.  Go to www.recruitdisability.org.  Its free and it only takes a few minutes!


Read our privacy policy to see how we handle the personal information you give to us.
---
Call us at:
1-888-492-2402
Email us at:
member@onemoreway.org
Write to us at:
The Sierra Group Foundation
One More Way Project
112 North 8th Street, Suite 210
Philadelphia, PA 19107
---
One More Way™ is an 'open source' program of The Sierra Group Foundation, a 501C(3) non-profit organization dedicated to driving up employment for Americans with Disabilities, including veterans.
---