Use the One More Way™ Search Engine Powered by Google™ to find the disability information that you need.

Learn about Tele-seminars.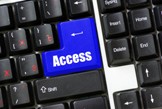 One More Way Hiring membership Application (FREE MEMBERSHIP):
We are pleased with your decision to join with our FREE million member strong collaborative, committed to 'driving up employment' for Americans with disabilities, including veterans.
We will process you as a member upon receipt of the following information:
Read our privacy policy to see how we handle the personal information you give to us.
TO FIND CANDIDATES, OR TO POST YOUR JOB OPENINGS, please visit The One More Way new, FULL SERVICE Job Board – www.recruitdisability.org
---
Call us at:
1-888-492-2402
Email us at:
member@onemoreway.org
Write to us at:
The Sierra Group Foundation
One More Way Project
112 North 8th Street, Suite 210
Philadelphia, PA 19107
---
One More Way™ is an 'open source' program of The Sierra Group Foundation, a 501C(3) non-profit organization dedicated to driving up employment for Americans with Disabilities, including veterans.
---