Use the One More Way™ Search Engine Powered by Google™ to find the disability information that you need.

Learn about Tele-seminars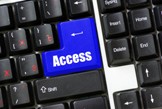 The Search for One More Way search tool is a member focused disability and employment search engine, powered by Google that cuts through the vast information available on the web and connects our members to one another for services, for jobs, and for candidates.
Do you want your organization and information to be included in the Search for One More Way search engine?  Click here to submit your website to the collaborative.
Many have told us that it is "hard to get connected." The Search for One More Way Tool is a benefit of membership.  As an open source tool it seeks to narrow the 'hunt' for information on the web and expand the knowledge pool to everyone in our field.
---
Call us at:
1-888-492-2402
Email us at:
member@onemoreway.org
Write to us at:
The Sierra Group Foundation
One More Way Project
588 N. Gulph Road, Suite 110
King of Prussia, PA 19406
---
One More Way™ is an 'open source' program of The Sierra Group Foundation, a 501C(3) non-profit organization dedicated to driving up employment for Americans with Disabilities, including veterans.
---