Use the One More Way™ Search Engine Powered by Google™ to find the disability information that you need.

Learn about Tele-seminars.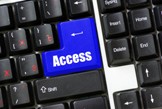 LEARN AT YOUR DESK!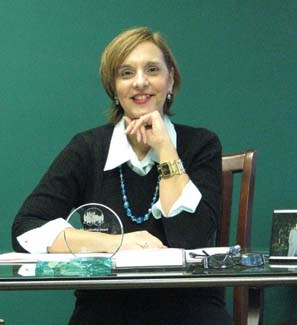 Janet D. Fiore, The Sierra Group
Janet Fiore, CEO of the Sierra Group and founder of the OMW collaborative  interviews special guest experts from across the country, and from  within her very own organization in order to share information as well as hands on experiences regarding real world employment, accommodation and financial benefits in a manner that brings each topic to life for our Teleseminar attendees:
"Your teleseminar was such a great means to gain expertise from practitioners- it was much more than a policy overview, you provided facts, resources and examples"
Janet's 20 year history working in the area of disability, accommodation and diverse hiring matters has provided her with an array of expertise, stories, friends and collaborators from grassroots organizations to nationally known federal agencies, who share our mission. We are pleased to bring you a bit of our insight, by inviting you to sign up for one or more of our 2011 Learn at Your Desk Teleseminars!
Our 2011 Learn At Your Desk seminars offer CEU's for professionals, and will focus around our most sought after areas of interest – Compliance, Access to talent and jobs; and Incentives.
---
UPCOMING LEARN AT YOUR DESK TELESEMINARS:
Check back for our next teleseminar.
---
Now Microsoft Wins with Accessible Recruiting
The Sierra Group thanks Suzanne Robitaille of www.abledbody.com for this article summarizing a few of the highlights from our teleseminar on "Accessible Recruiting, Part I".
Hiring a diverse workforce has many benefits, such as giving a company a more multicultural perspective that can enhance their product offerings. When hiring a candidate with a disability, however, there are a few extra steps a company can take to make sure the experience is accessible – and successful — for everyone.
---
---
---
Registration Details
The One More Way Teleseminars provide an opportunity for our members to learn and share. Job Seeker members are always invited to register, free of charge, thanks to the generosity of our sponsors.
Members of the One More Way collaborative: $29.95 per person (group rates are available)
NOTE: To 'earn' free passes to the Teleseminar of your choice. REGISTER FOR A COMPLIMENTARY SEMINAR REGISTRATION.
Upon registration, participants will receive (via email) a dial in information.
Why should you attend? Sharing information and connections is what we do – it's our way of being 'one more way' to connect Job Seekers with disabilities, including veterans, with jobs across the country. The One More Way collaborative is drawing on more than one million job seekers, hiring organizations and voc rehab/agency/service providers who are already connected with The Sierra Group.
Our Presenters are practitioners!  One More Way Teleseminars are presented and or facilitated by board members of The Sierra Group Foundation, industry acclaimed consultants from The Sierra Group, Inc. and our special guest experts.
Presenters for the One More Way Teleseminars are Leaders in the areas of disability and employment in America. Because The Sierra Group participates in the nation's most noteworthy governmental and scientific research studies, and helps to shape and champion new legislation in the area of disability and employment, the perspectives and information shared during each 60 minute Teleseminar is both relevant and timely. Combining this 'inside knowledge' with two decades of hands-on experience in accommodating workers with disabilities, Sierra Teleseminar participants report that they learn facts, statistics, tested strategies, and practical tips from real world experiences of HOW the world of work can and does include people of all abilities.
Note: If you require a reasonable accommodation to access this teleseminar, please indicate your request during registration.
Based on member feedback, SPECIAL TOPICS are added regularly. Recent special topics have included:
Sign-up to receive email updates when new Teleseminar topics are added.
Landing a government job (FBI, Coast Guard, FAA, DOT)
Tips on getting your resume 'seen'
Interview Strategies that Work for candidates with employment gaps
Would you like a custom seminar for your group?
Would you like to SPONSOR a Teleseminar?  Sponsors are included in all advertising and mentioned during the Teleseminar as well. 
Still have questions?
Call us at:
1-888-492-2402
Email us at:
member@onemoreway.org
Write to us at:
The Sierra Group Foundation
One More Way Project
714 Market St., Suite 302
King of Prussia, PA 19406
---
One More Way™ is an 'open source' program of The Sierra Group Foundation, a 501C(3) non-profit organization dedicated to driving up employment for Americans with Disabilities, including veterans.
---